We don't watch a huge amount of TV in our house
(OK, I have to put a caveat on that – the KIDS don't watch a huge amount of TV – me and Mr N watch a huge amount – but that's by the by!) 
When the kids came home, their Foster Carer said that they watched In The Night Garden on Cbeebies as a calm down before they went to bed, so we carried this on for a bit when they came home, but quickly replaced it with a story before bed which worked much better for us. After that life was so full on with school, homework, outdoor exploring and new experiences that we rarely had the TV on.  This has obviously changed a little as time has gone on and the children have become more settled.  As a family we do enjoy watching films together on cold, drizzly days which is always good fun
(although as regular readers of my blog will know, Star Wars will no longer feature heavily on this list!) 
but we haven't really got into the habit of watching TV. However, since the Summer holidays, and now the children are home a lot more often, we do tend to have an hour's TV between play and dinner time each night.  At the beginning of doing this, I found it quite hard to choose what I should put on for them.  Nickelodeon?? Nick Junior?? The Disney Channel?? So so many choices – and as they are so little they are reliant on me to make the choices for them. So I chose CBeebies.  The reason? Well, these are the reasons I tell people:
The programmes are in the most educational and the children learn a lot from watching them (how bees make honey, anyone?!)
I like how age appropriate they are – Justin's House, My Family, The Clangers – good clean fun!
I love the variety of programmes: cartoons, documentaries, old, new!
We can watch them together as they are appropriate for both 4 and 6 year old children!
Pretty OK reasons!  Hmmm, the thing is, they are great reasons and would be reasons why I chose to watch it. BUT..that's not the real reason – here's the real reason: They don't have ADVERTS!!!!!  Yep, that's pretty much it! With Christmas not that far away, and both kids are much more aware this year, when we did put on a channel with adverts, all the way through I had 'Mummy, I want that for Christmas!!' That included a dog who pooped (ummm just no!) and a toy where you pulled things from it's nose (double no!). So, to save my ears (and my pocket) we watch CBeebies.  The kids enjoy it almost as I enjoy the lack of adverts, so ultimately it's a win win! I reckon I've only got another few months where I can be in full control of the remote control, so I'm planning on enjoying it as long as I can (and pray that it lasts beyond Christmas!)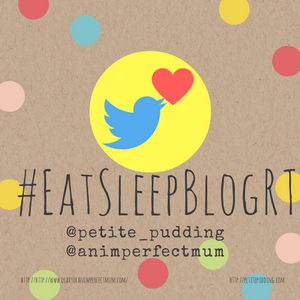 Want To Join Our Tribe?
Join our Tribe today to get great insider tips from a Headteacher about everything from bullying to school lunches to talking to the class teacher!