Little Miss is in Year 2.  She has been in school for 2 years. She has a communication delay which means she can struggle to understand new vocabulary, she can't always put her words in the right order and she struggles to sit and listen for  a long period of time because of her lack of understanding – she can't follow a long set of instructions through.  I was aware of these things, but the school reassured me that she was making progress, in fact faster progress than most children, so I shouldn't worry unnecessarily.  I mentioned her communication difficulties to the school several times, but was reassured that she was doing well, don't worry, stop panicking.
Hmmm, well she has now been taught at home for 4 weeks.  This is what my daughter didn't know 4 weeks ago:
The name of any shape:  Literally not one! Not a square, triangle or rectangle, and she certainly couldn't describe one to me.
How to add:  Not at all.  Not even 1 add 1.  In fact when I asked her to add, she looked so confused – she had no idea what I was talking about! Let's not mention any other calculation!
What a number line was:  She did say she had seen one before but really had no idea what it was for or why we might use one!
Her colours: To be fair, she did know and recognise some basic colours but gold/silver/purple etc – not an idea.
How to form numbers or letters correctly: She was forming most of her letters from bottom to top which made writing really difficult.
This is what my daughter had learnt in school over her 2 years:
The way to get along in class is to copy someone else – always!  She has since told me that she copied every lesson every day and thought that was the way to do it!
If you can't do something, sit still and wait for an adult to do it for you.
If you get frustrated about something, throw your pencil on the floor and wait for an adult to do your work for you.
If you can't read a word, guess lots of times, say 'what could it be?' and wait for an adult to fill in the gaps.
When you are sat on the carpet and the teacher is talking for a long time, spend the time looking round at the other children, shuffling on your bottom and poking the person next to you.  Oh, and put your hand up when everyone else does just to be on the safe side.
As her parents, we literally had no idea about any of the above.  Parents' Evenings were really positive, with the teacher telling us how much progress she was making.  It wasn't until the end of the year that, on reading her final report, it became clear that her progress was in Reading – the one thing I was managing to fit in with her after school each day.
Little Miss was very quickly pigeonholed because she was so far behind the rest of the classs. She was always given a TA to work with her and a small group of other children who were behind the rest – and that was where she stayed. For 2 years!  Don't get me wrong – interventions were put into place but with a TA and not a teacher.  They did the absolute best they could, and she adored her TA, but she deserved better! She deserved more time with her teacher, or another qualified teacher or HLTA. She deserved the chance to make more progress and for the school to see beyond her current capabilities!
4 weeks into homeschooling this is what my daughter now nows:
The names of all 2D shapes, how to describe them using appropriate vocabulary and some 3D shapes.
What a number line is, how to use it and she can add and subtract using one.
How to add and how to take away simple numbers.
What number bonds are and she can remember most of them.
All her colours.
How to form both letters and numbers correctly.
She's also learnt that having a temper tantrum, or throwing her pencil on the floor, does not make me do her work for her.  She has learnt some resilience and how to keep going even when it gets hard.  She has learnt that learning can be fun and it feels good to work hard.  I really do understand that I am lucky that I have the time to homeschool her, even if it's only for one year, and I do understand that teachers haven't got the time to do 1:1 work with every child who needs it. BUT..I have worked with so many incredible teachers over the years who will manage to carve out time in their day to focus on those children who are flying just under the radar.  I know it can be done – I just would like every child to have the chance to show their potential rather than begin pigeonholed from day 1.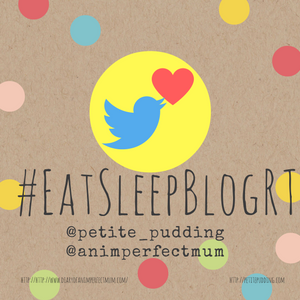 Want To Join Our Tribe?
We'd love to have you in the Tribe with us. We'll send you out all our updates and any exciting news as it happens!