Welcome to the first of my 'Newby News' posts where I let you in on the things we've been loving this week, be it reading, wearing, visiting or buying!
Our Trips And Visits
This week has been all about visiting the beautiful county of Lincolnshire. Mr N has been spending a lot of his time up there for work and so we have spend a couple of days visiting as a family and getting a lay of the land! The city of Lincoln is just so beautiful (even if you have to be incredibly fit to climb the hill in the centre of town) but the view of the cathedral and the castle at the top are absolutely worth it! The children loved having a hot chocolate on the way up the hill and I really enjoyed browsing through the independent stores of which there are plenty.
What we've been reading: 
The children are becoming very passionate about their books and have their favourites. This week's favourite is from Little Miss. She is loving 'I'll Wait, Mr Panda' by Steve Antony – it's a lovely story about the benefits of patience, which is always a good lesson to learn!  The illustrations are fun and engaging and Little Miss loves the fact she can read it herself! There are a few others in the series, so they might now be on her Christmas List.
I've been busy reading the fab 'Tears Heal' by Kate Orson (I've written a review on it here) . I'm always on the look out for new books to read to help me with this parenting journey, and I loved the fact this book resonates so well for adoptive parents as well as for birth parents!  It has literally changed how I parent the children overnight!
What we've been wearing:    
Since the weather turned cold this week, we have discovered that the children no longer have jumpers that fit.  I know this shouldn't be a surprise as they have both grown so much over the Summer, but we really weren't prepared.  So this week I headed off to find them some winter clothes.  Not having a huge budget, I headed to Primark and was delighted to come home with two huge bags for under £90.  Primark isn't normally a shop I go to as there isn't one near us, but I travelled out to Milton Keynes and it was really worth it.  The children both got new dressing gowns, new jumpers and Little Miss got several pairs of gorgeously soft tights as well as some super cute gloves and a scarf. I even managed to buy Mr N two new jumpers for work which he was delighted about.
I'm excited for next week's Newby News where I fill you in with my fantastic day out at The Spirit of Christmas Fair at Olympia and let you in on my top Christmas Gifts for an arty child!
Disclaimer: I wasn't paid or sponsored for any of the items in this blog post – we just really like them and think you might too!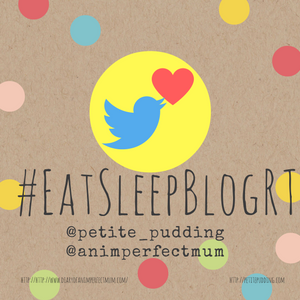 Want To Join Our Tribe?
We'd love to have you in the Tribe with us. We'll send you out all our updates and any exciting news as it happens!